Recensioni
Lascia un commento nel nostro guestbook! Se vuoi potrai anche inviarci una foto della tua vacanza.
Marthe & Anouk
da
Holland
After a long drive we arrived here and it was beautiful! We parked our car tight to the wall and enjoyed the view at the sea. The mini market was great and there were a couple of nice restaurants in the village, especially Maria Gracia. The places were a little bit small but when we got to know our neighbours we had a great time. Instead of 3 days we stayed for the whole week.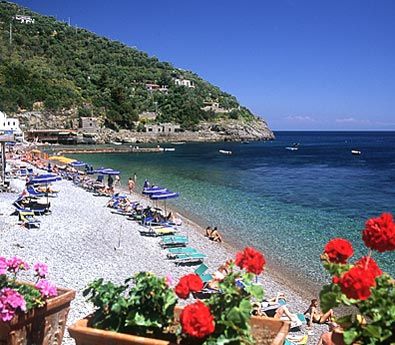 Sono appena rientrato con mia moglie da una vacanza di alcuni giorni ed abbiamo trovato competenza e professionalità, gentilezza e disponibilità oltre ad un ambiente ben curato e un panorama eccezionale.Ci siamo promessi di ritornare. Anche il ristorante con lo staff merita una menzione Accoglienza anche per il nostro cane. Grazie per questi giorni sereni
Dmitry Nomokonov
da
Russia
Wonderful place! Splendid view, fantastic clean water, nice comfortable bungalows and very friendly people. We stayed there with a big family, with small children, adults and grandparents and everyone was happy. A lot of restaurants around, easy and cheap connection to Pompei, Napoli, Sorrento etc. Great fish in a St. Agata fish shop which you can cook at home. Olive trees everywhere, vineyards - the place is a paradise.
Izabela&Marcin
da
Mikolow, POLAND
"Great place with very friendly people" We've just back from ours Holidays in Italy. We want to thank the whole Staff and the owner Michele for everything. Our plans were to show my Parents a part of Italy. We choose Amalficoast and Marina del Cantone bay. I must say, we all loved it and would recommended it to our friends and family ! We spent eleven, wonderful days in September in Villaggio Nettuno. We had a very comfortable bungalow for 4 person with air con, fully equipped kitchen, two separate bedrooms and terrace outside with a magnificent seaview (which we miss most now in Poland). The village is very close to the warm and clear sea, everywhere is green, Mediterranean flora. In the Villaggio Nettuno is very well equipped mini market, they make his own, good Pizzas and there is also one of the best restaurant we have ever been. Great traditional food, fantastic flavours for reasonable prices. My Father loved especially "Pasta alla Carbonara" and my favorite one was pasta with zucchini. The Villaggio is great situated, very close to Capri, Positiano & Amalfi to which we made very nice boat trips. Also there is a good public transport to Sorrento, from where it is easy to reach Pompeii, Herculaneum and Naples. We had wonderful time, saw beautiful places and met friendly people. So from Izabela, Marcin and our Parents big thanks to the Villaggio Nettuno & Grazie Michele !!!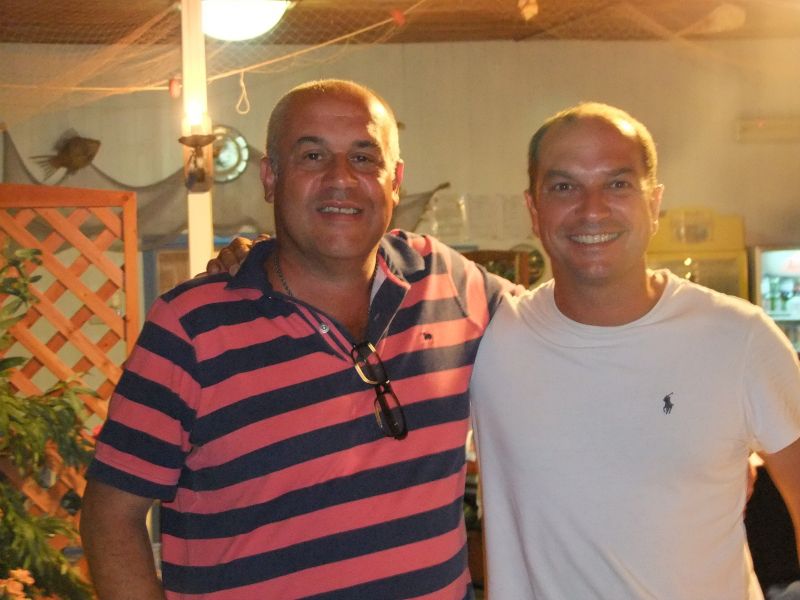 Giovanni Aversa
da
Bristol
Villaggio Nettuno is a beautiful place, to spend your holidays in pure relaxation. The village is very very close to the sea with beautiful views. Pebbled beaches and beautiful sea. The village has a policy of recycling everything it is kept very clean. We spent from the 18 July - 21 August almost a month in one of the mini apartments, with all home comforts, all working well from air con to a fully equipped kitchen Two bathrooms with showers, with two terraces out side where we had the most enjoyable evening with friends having barbecues and beautiful meals in pure relaxation. Everyone seems to moan about the beds in these reviews we spent a month there and they were comfortable. I was very impressed by Michele the owner who would go around the village everyday & night to make sure every thing was running smoothly for everyone. We went there as a family of 8 with one daughter who is disabled and in a wheelchair by having an apartment down below where the car park was wasn't that difficult to get to the sea it was very good exercise for us pushing her up some steep hills. The actual Village has everything you need from the mini market & Bar which is well equipped with everything you need from fresh bread in the morning fresh TRECCIA ( MOZZARELLA WHICH IS A COWS MILK CHEESE MADE IN SORRENTO ABSOLUTELY LUSH) fresh sausages , home made wine, pasta and fresh fruit and veg etc. Organization is excellent from the excursutions they have to take you to Positano Amalfi & Capri you could also have a course of diving with expert instructors. The village organised many events like grilled fish evenings. The village made great Pizzas and has one of the best restaurant we have ever gone to in Sorrento, traditional food genuine ingredients and fantasic flavours. The smaller children were also kept entertained all day by the fantastic team of children s entertainers. Discos every night with special DJ and local groups. My teenage girls loved it so much that when we left the started to cry. What is left to say but a big thanks to the Villaggio Nettuno & Grazie Michele the owner!!!
Valentina e Antonio
da
Tivoli (roma)
Ciao a tutti!!!!!Ringraziamo il Villaggio Nettuno perchè siamo stati BENISSIMO!è un gran bel posto, curato, accogliente, ben organizzato (anche la gita a Capri) e con un panorama mozzafiato!!!!!una settimana è volata purtroppo, ma torneremo! è senza dubbio un' esperienza da ripetere!Grazie Michele! a presto, saluti da Tivoli,rm.
Giuliano
da
Giugliano in Campania (NA)
Siamo stati due settimane di questo caldissimo Agosto 2012 al Villaggio Nettuno e le mie impressioni, uguali al resto della mia famiglia, sono queste: gli aspetti positivi, molto più importanti e principali, sono di certo il panorama (stupendo), il mare (meraviglioso), il ristorante (cucina prelibata), l'animazione (molto vivace e organizzata), la Pizzeria interna (pratica e attivissima), la spiaggia e stabilimenti (ordinati ed efficienti). Gli aspetti negativi, ahimè, purtroppo ci sono, ma sono assolutamente risolvibili e rinnovabili (la perfezione non esiste) e vengono rilevati subito e non solo da noi: la diffusa vetustà nella struttura del Villaggio, la piscina troppo piccola e non interrata, la cattiva ed inadeguata disposizione di accessori nei bungalows e nel patio vicino al gazebo. Inoltre l'antipatica presenza di fili e pali di varia natura che ostacolano molte volte la vista del panorama tra i più unici al mondo sicuramente. Io spero che la gestione, peraltro gentile ed efficente, si renda conto che un giusto e ponderato rinnovamento nel Villaggio è necessario in modo da cambiare un posto già di per sè bellissimo in un sito unico e fantastico. Comunque resta un Villaggio turistico di valore e da consigliare. Siamo stati, tutto sommato, bene ed abbiamo passato una delle vacanze più belle in famiglia. AUGURI.
Una vacanza stupenda dove abbiamo trovato ciò che cercavamo: tranquillità, cortesia e disponibilità di tutto lo staff oltre ad un mare cristallino. Affacciarsi al mattino e godere poi di quel panorama (quello della foto) ti fa incominciare già la giornata con un sorriso! Una menzione speciale a Guglielmo il pizzaiolo che, pur lavorando in condizioni difficili, è un grande professionista, una persona cortese e disponibile e fa delle pizze che non hanno nulla da invidiare a quelle del proprio pizzaiolo ... e questo, se mi consentite, in un villaggio è davvero tanto! Un abbraccio a tutti!
Leggi Altri Commenti